Quite a strong topic for this month's topic of the month: Domestic Abuse. With various lockdowns happening over the past year and stay at home orders being issued domestic abuse has risen, meaning we are seeing much more interest in charities and organisations that help those that suffering from domestic abuse during this time.
Did you know?
From March to June 2020 there was a 7% rise in DV offenses reported by the English & Welsh Police.
Refuge recorded an increase of more than 60% of calls and messages to its National Domestic Abuse helpline every month between April 2020 and February 2021.
The charity Respect saw a 70% increase in calls, emails and webchats in 2020 compared to 2019. And during the current lockdown, appeals for help have continued to rise. (bbc.co.uk/news/uk-56491643)
And more appeals for help are continuing to come into various other charities and organisations around the UK too. But what exactly is domestic abuse?
Domestic abuse, or domestic violence (DV), can be defined as an incident or pattern of incidents of controlling, coercive, threatening, degrading and violent behaviour, including sexual violence, and can include (but is not limited to):
Coercive control
Psychological and/or emotional abuse
Physical or sexual abuse
Financial or economic abuse
Harassment and stalking
Online or digital abuse
DV has been in the news a lot lately, and one of the things regularly reported on are changes being proposed for the domestic abuse bill in Parliament. Chief among these changes are strengthening legislation around controlling coercive behaviour, widening of 'revenge porn' laws, amending of a number of sections regarding court cases, and defining children as 'victims' for the first time in regard to DV (for more information on the bill go to bills.parliament.uk/bills/2709). The government has also given more than 27 million pounds to domestic abuse organisations over the past year to help them deal with the effects of the pandemic.
With the pandemic more and more people have been suffering at the hands of domestic abuse due to an escalation in violence and safety routes for victims being closed. If you need access to help due to domestic abuse there are so many organisations that will be able to help you, including those below: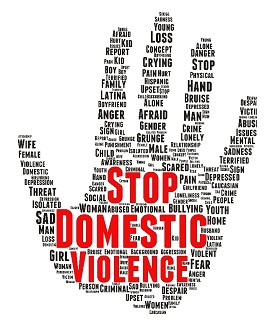 Essex: https://www.essexcompass.org.uk
London, Slough and Kent: https://www.hestia.org
Salford / Manchester: https://thesurvivorproject.co.uk
Lancashire: https://lancashirevictimservices.org or https://nestlancashire.org
Northwest: https://brighterlivesnorthwest.co.uk
Leicester: https://www.uava.org.uk
Birmingham: https://bswaid.org
West Midlands: https://west-midlands.police.uk/domestic-abuse/supporting-agencies/birmingham, https://www.nationaldahelpline.org.uk, https://www.womensaid.org.uk/information-support or https://respectphoneline.org.uk
You shouldn't feel unsafe in your own home, so remember there is always help from somewhere/someone if you need it.