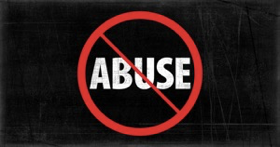 Quite a wide topic for this month's topic of the month: Sexual Abuse.
Ofsted has recently produced a review on sexual abuse in schools and colleges, and although most in further education are adults sexual abuse may still affect you, whether it is whilst you are completing further education, whilst at work, or even if you have children in schools that may have been affected by what was mentioned in the report. So, although the report is mainly to do with those in schools or college some of the information in it may be useful to you.
The key message from the report is that the scale of the problem is bigger than most people would have anticipated. One of the key findings was that some teachers and governors thought that some of the claims of peer-on-peer abuse were just part of growing up, whilst a small number of local safeguarding partnerships even said that they were not aware that sexual abuse between children in schools was a significant problem in their area.
The Department for Education in response to the report said that 'School and college leaders will be encouraged to dedicate inset day time to help train staff on how to deal with sexual abuse and harassment among pupils and how to deliver the Government's new compulsory Relationships, Sex and Health Education curriculum (RSHE)'. However, this just makes you wonder if training on how to tackle sexual harassment and abuse should be more widespread in all areas, and not just schools and colleges?
But what exactly is sexual harassment defined as?
Sexual harassment, as defined by the Equality Act 2010, is when a person engages in unwanted behaviour of a sexual nature, whether verbal, non-verbal or physical, that creates an intimidating, hostile, degrading, humiliating or offensive working environment.
You will see the Equality Act come up in your health and social care course in regard to discrimination, but you may not have known that sexual harassment is also mentioned in it – it covers sexual harassment in the workplace. This may make you think about the fact that although this Ofsted report may not mean much to you because you have no-one close to you in school or college, the report will still be helpful to others in promoting the problem and raising more awareness of the effect sexual harassment can have on young people or adults.
There has actually been a lot of research into sexual harassment in the workplace, as this is where a lot of adults tend to face harassment, and these are some of the findings from various research projects:
More than half of all women polled in a TUC research project have experienced some form of sexual harassment
Four out of five of women in this TUC research did not report the sexual harassment to their employer
A 2020 report by the CIPD found a quarter of employees (24%) think issues like bullying and harassment are just swept under the carpet in their organisation
Make sure to have a think on these workplace statistics and see if you can reflect on the following questions: Why are there still so many instances of sexual harassment being a problem in all of these settings? Is it a problem that we could all help to stop in some way? Do you think more training for everyone on tackling sexual abuse in all of these settings will help at all?
If you are interested in looking at the government report mentioned above, you can use the following link:
https://www.gov.uk/government/publications/review-of-sexual-abuse-in-schools-and-colleges/review-of-sexual-abuse-in-schools-and-colleges
Or, if you or anyone you know are a victim of sexual harassment you can follow these links for advice and guidance:
https://www.acas.org.uk/sexual-harassment/get-help-and-support
https://stopabusetogether.campaign.gov.uk/
Remember that we ALL have a duty to try and make sure sexual harassment is eradicated, whether through reporting it or helping to change the behaviour and attitudes of others.